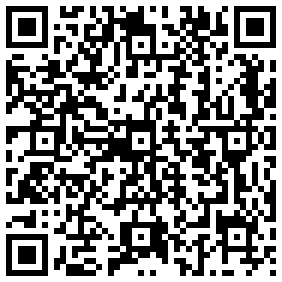 This morning while standing in line to get my morning coffee at a local Starbucks I noticed the point of purchase displays and shelves have products that have QR codes printed directly on them. I got to thinking about how QR codes have gained popularity and exposure over the last few years. The Term "QR" stands for Quick response and has been around since 1994 and is similiar in thought as the 'bar code'. These black pattern of squares are free to use and easily produced using QR code generators.
Promoting your tennis ship or stringing business with QR codes can provide some effective means to connecting your offline efforts with your online media plan. Take for example your business card. Place a small qr code on your business card and instantly your customers can scan the code with their smartphones and have your contact information saved in their phones. The following paragraphs will highlight some ideas that pertain specifically to your tennis business and QR codes, enjoy and please let me know if this information was helpful.
FLYERS: From the time your customer enters your tennis shop there are ways to connect with this customer and provide them valuable information about you and the products you offer without even appearing to be 'selling' them anything. Place a flyer in your shop window that has a QR Code on it. Create a well designed flyer that grabs attention and can benefit you when your shop is closed or a passer by sees it in the window. The information in the QR code can direct them to your website, special offer just for QR code readers, or ask for a Like on Facebook, etc.
BUSINESS CARDS: Place a QR code on your business cards that either direct them to your contact information or to your facebook page,etc.
EQUIPMENT TAGS: Make up QR code tags that you can hang on your rackets that tell your customer more about the frame or a special you have on the racket and stringing,etc. Some manufacturers already incorporate the QR code into the marketing and might already have product based information on the frame,etc. This can help your customer get instant info on your product, compare ,etc.
MAILING LIST: Have your customers scan their smartphone on your QR code on a mailing list and instantly you could have contact info to send them information.
RACKET TAGS: After stringing a racket you can create a small QR code and put it on the frame of the racket and your customer can have instant detailed information regarding the string job that you just completed, more so than just the tension and date, etc.
Marketing your business with QR codes can draw in more customers and be a way for you to connect directly with your potential customers and bridging the gap between your offline efforts and online.